Belizean Soap Nuts with Linen Bag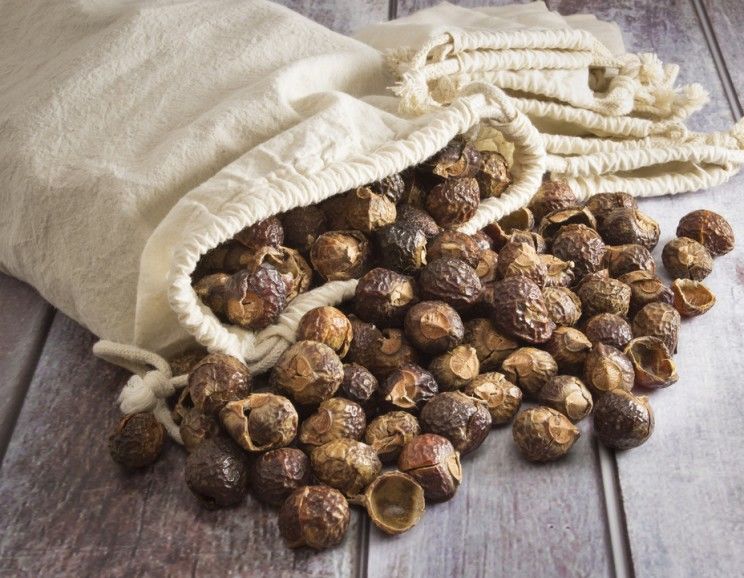 Belizean Soap Nuts with Linen Bag
Soap nuts are an amazing phenomenon. You put 8-10 of them in a linen bag and drop it in your load of laundry for an amazing clean, free of any chemical detergent alternative.
Overview
Soap Nuts are a berry shell that contains a natural cleaning agent that works like detergent.We know it's hard to believe that these tree berries (from the Sopadilla tree) actually work, but we are telling you … they do! Our customers are verifying it as well. You might need to get some to satisfy your curiosity.
What might be even more unbelievable is that you can use the same 8 to 10 soap nuts for up to 8 more loads of laundry! That means this 4 oz. bag yields nearly 50 (or more) loads of laundry …. Now you REALLY need to try them to disprove your skeptical thoughts!
Ingredients
4 OZ of Soap Nuts with a linen bag.
Typical Use
Add 8-10 Soap Nuts to linen bag. Add to laundry in place of harsh detergent. Reuse Soap Nuts for up to 8 times before disposing and replacing for your next load of laundry.
Other Spices That You'll Love!
Our Commitment to Fair Trade:
Maya Mountain was founded and is run by farmers. We understand that the global food system doesn't always play fair. That's why we invite you to join us in doing good in 2 ways.
First, when purchasing from Maya Mountain, you're buying products that ensure farmers can provide financial stability for their family.
Secondly, 10% of all profits are donated back to nonprofits working with communities in southern Belize.