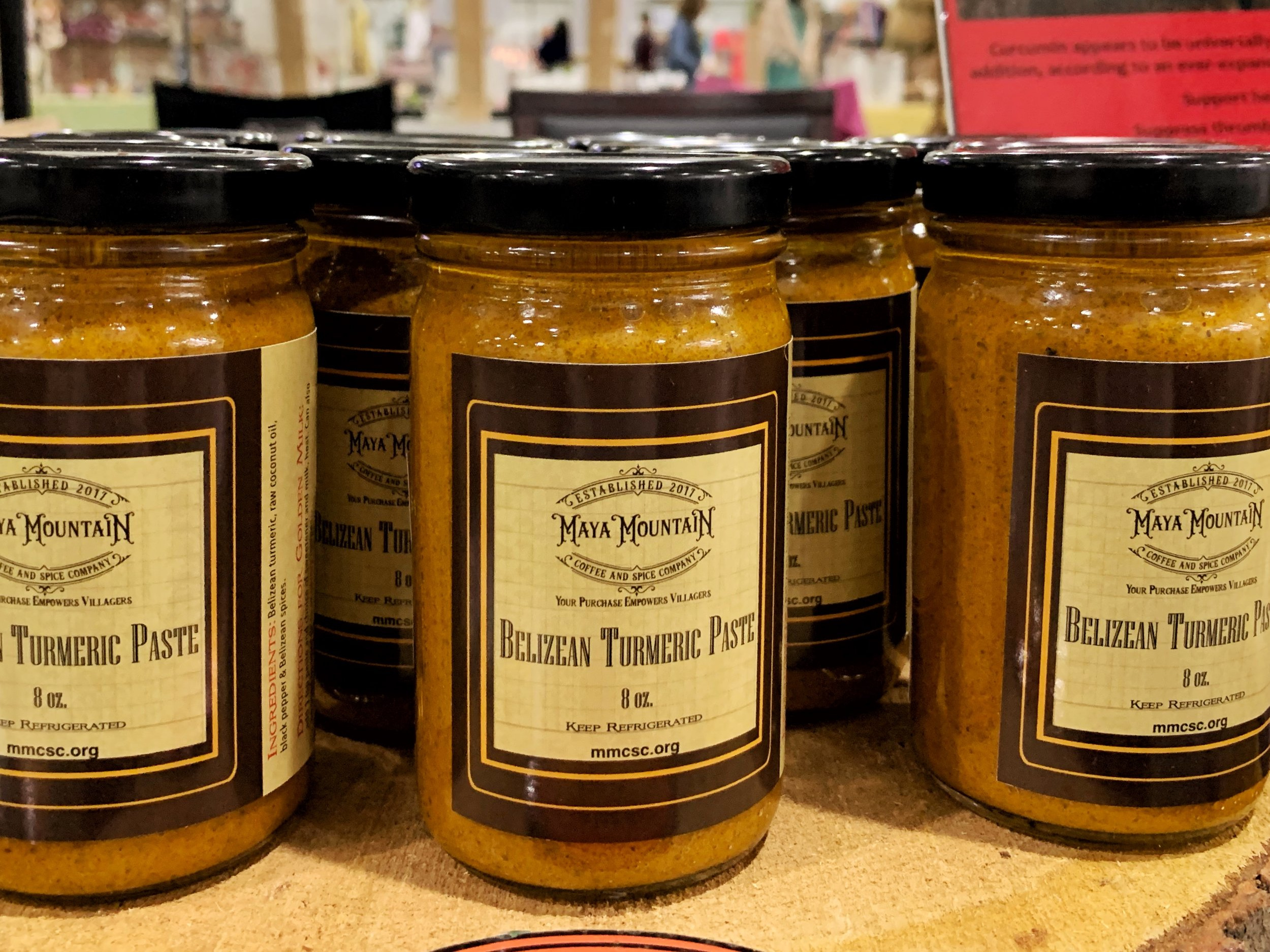 Turmeric Paste
The main ingredient, turmeric, a healthy anti-inflammatory, is combined with our Belizean hand-processed coconut oil and black pepper. Two ingredients essential for the greatest absorption of the turmeric. Additionally, allspice and cinnamon give an added touch of warm spice flavors along with some added nutrition.
Overview
This paste is "Golden Milk Made Easy - a teaspoon plopped in a mug of warm milk and it's all said and done. But … We don't want to slight smoothies, sauces, dressings, marinades and stir frys because this paste is so versatile and will add amazing depth of flavor to so many things. Our customers are even putting it in their coffee and tea!
Ingredients
Pure jungle grown turmeric, raw coconut oil, black pepper, & Belizean spices.
Typical Use
Simmer turmeric with milk to make "Golden Milk" or use it for curries, rice, or soups.
Other Spices That You'll Love!
Our Commitment to Fair Trade:
Maya Mountain was founded and is run by farmers. We understand that the global food system doesn't always play fair. That's why we invite you to join us in doing good in 2 ways.
First, when purchasing from Maya Mountain, you're buying products that ensure farmers can provide financial stability for their family.
Secondly, 10% of all profits are donated back to nonprofits working with communities in southern Belize.